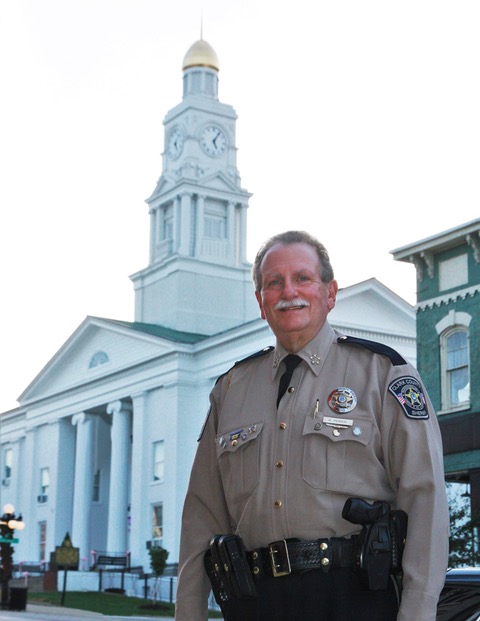 My fellow Sheriffs and Deputies,

It is my sincere honor to serve as Your President for the Kentucky Sheriffs Association in 2022. I look forward working with ALL of you on all issues that effect our great association and profession. I'm humbled by your support both past and present. My promise is to work at full bore capacity to see us as an organization to continue to move forward and be innovative. Progress through modern technology and at the same time honor our past and our time tested traditions.
I promise to not only support our Sheriffs but also all of our deputies and office support staffs. We need to continue to work hard on our fundraising efforts as we have done so successfully in the past. Continue to support the Kentucky Sheriffs Association Boys and Girls Ranch which has made a tremendous difference in so many of our state's children over many decades. We Will accomplish many things going forward as we have continued to grow by advancing our professionalism by proving to the public through our image, integrity and dedication to our Office and the citizens of our state.
As in the past, I look to continue to forge an even closer relationship with each and every Sheriff and our Executive Director Jerry Wagner who has performed remarkably in his role the past 15 years. Myself, Director Wagner and our Board of Directors along with the tremendous help of our fellow Sheriffs when called upon will work diligently through legislation to enhance the working conditions of all of our members. We have and will continue to do this by working hard and taking advantage of the fact that Kentucky Sheriffs have statewide respect and influence. Our Association will be successful and accomplish great things.
Again, I am looking forward to serving you, working with you and hearing all of your opinions and input. If there is anything I can assist you with, please do not hesitate to contact me.
Remember our motto, " NO SHERIFF STANDS ALONE ".
God Bless each and every one of you and the Kentucky Sheriffs Association,
Berl Perdue, Sheriff, Clark County Sheriff
KSA President